Stage 3 News: Term 3
5B getting outside the classroom to do some measuring! We are learning about how to measure accurately and convert measurements.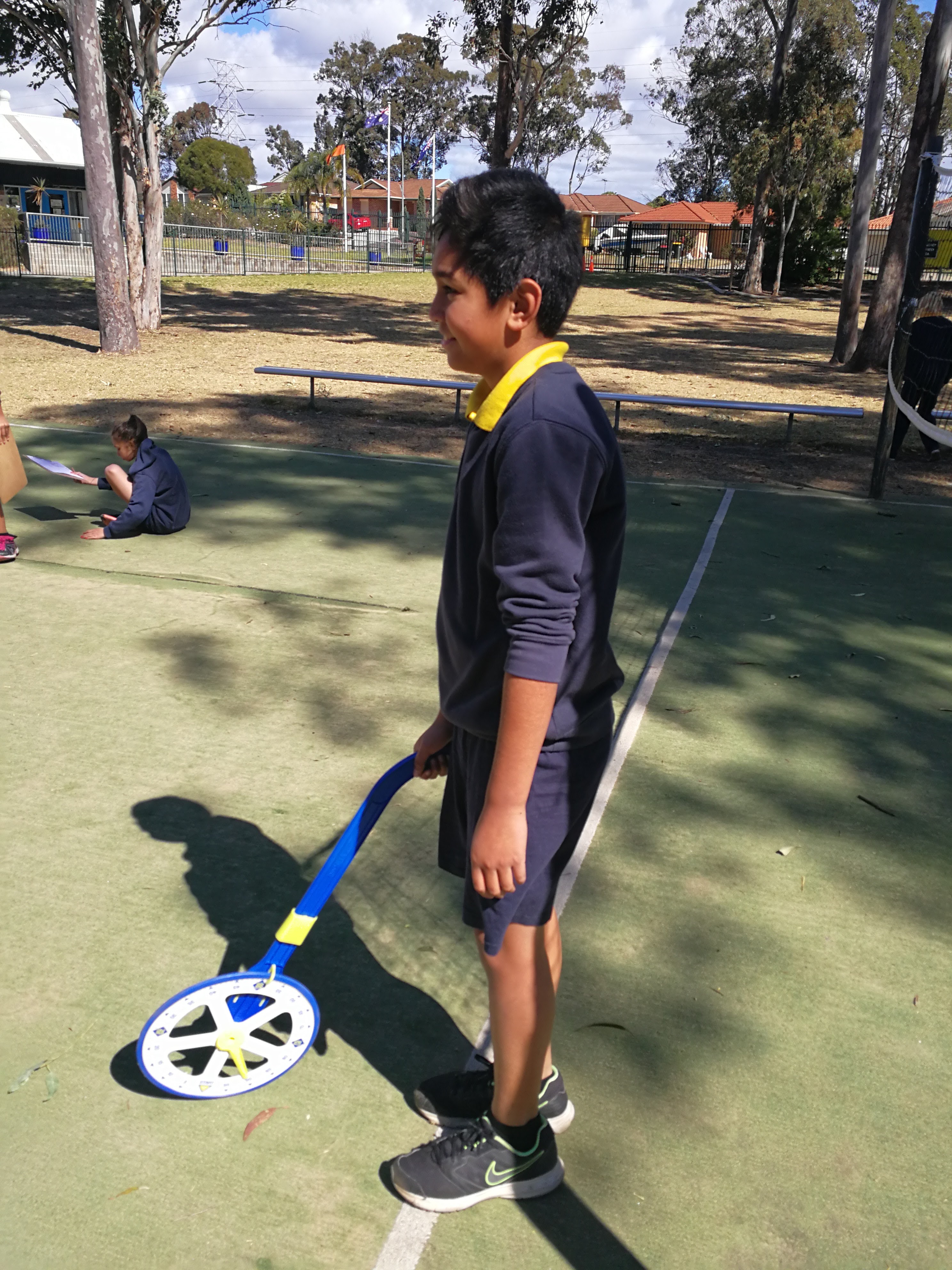 This term, we celebrated our 50th Anniversary. Students worked very hard to practise their performances of synchronised swimming, boxing and basketball. They also create artworks linked to the Sydney 2000 Olympic Games. We all had a great day performing in front of our friends and families. We also enjoyed the art tour around the school and looking at the old school photo displays.
Stage 3 News: Term 2
5S has been creating there own towns which has included creating population statistics, green energy and their own blue prints.
5B have been working hard to plan, design and construct a town as part of our Stage Three town planning project. 
We have also been busy create artwork for our schools 50th anniversary celebrations next term.
5B enjoying some watermelons.
This term, 5W have decided to use the latest craze for educational purposes in the classroom. Students are using their fidget spinners during spelling lessons to select an activity to do. 
Stage 3 News: Term 1
6C have been working hard on designing and making earthquake proof buildings made of recyclable materials with student teacher Miss Vo. They are continuously improving their designs are keen to test out whether their buildings will survive a 30 second earthquake simulation!
Year 5 have been learning about extreme weather and natural disasters this term. We have decided to make Shelterbox prototypes that would aid people who have been affected by a natural disaster. After weeks of researching and planning, we finally got to start making our shelter boxes. The students were very excited and engaged and are producing great work! 
This term, 5W have been learning about extreme weather conditions. During this time, students created a model of a cyclone using two plastic bottles. Students have enjoyed competing against each other to see who can create the longest cyclone. This is a video of one of them. 
Your browser does not support the video tag.
Students also created art works based on cyclones. 
This term 5B have been working on open-ended maths problems to improve numeracy skills in addition, subtraction, multiplication, division and area. Students have enjoyed working in groups to figure out the challenges together and race against other groups in the class.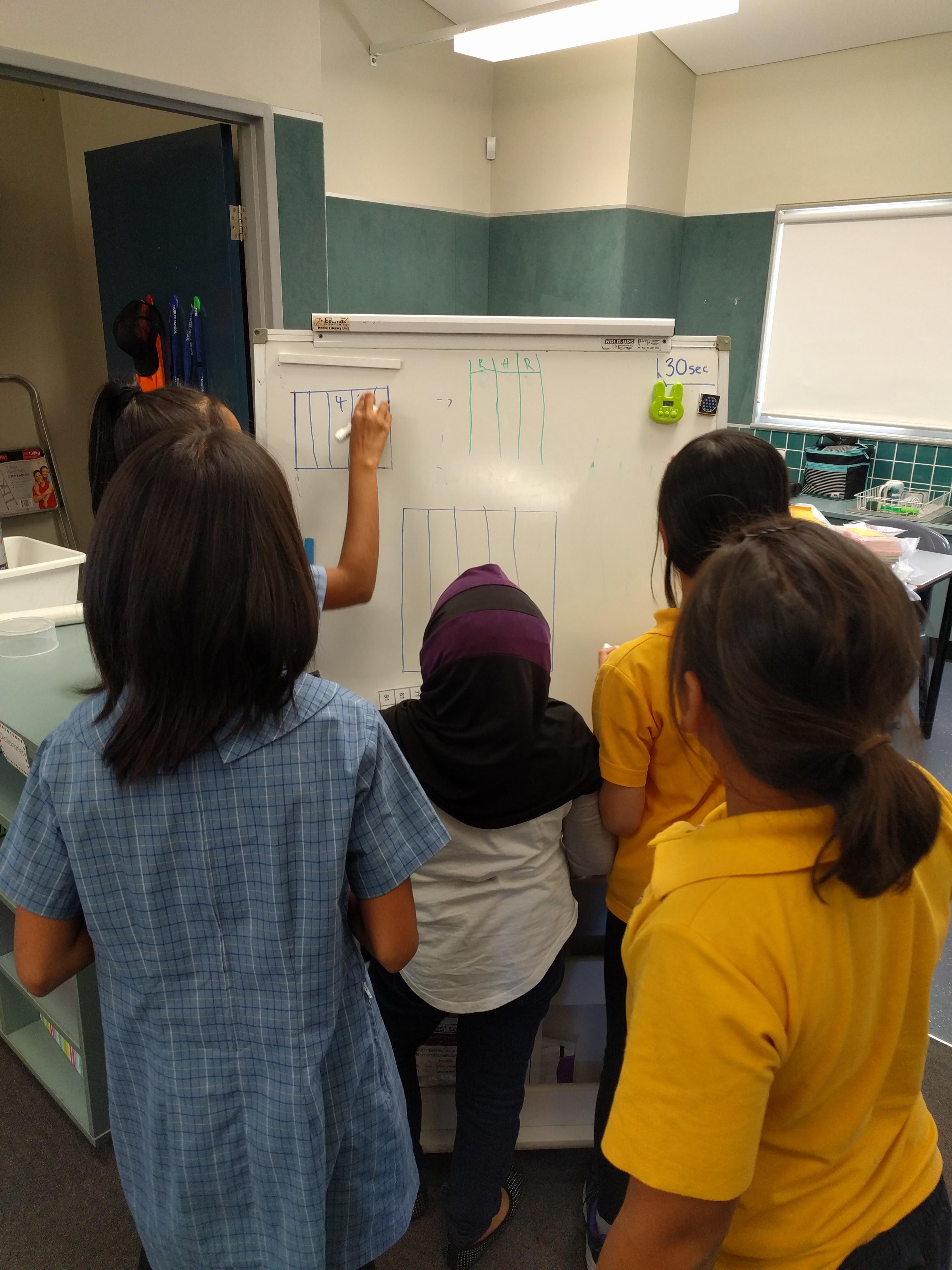 Students have also been learning about different art styles and are in the process of working on a Japanese Cherry Blossom piece.